Our Service Offer
We offer professional long-term sealing to protect and improve the value of your vehicle. Not only is ours one of the best nano products on the market, it is also highly durable, and unlike traditional nano applications, we will provide a 5 year warranty for your peace of mind.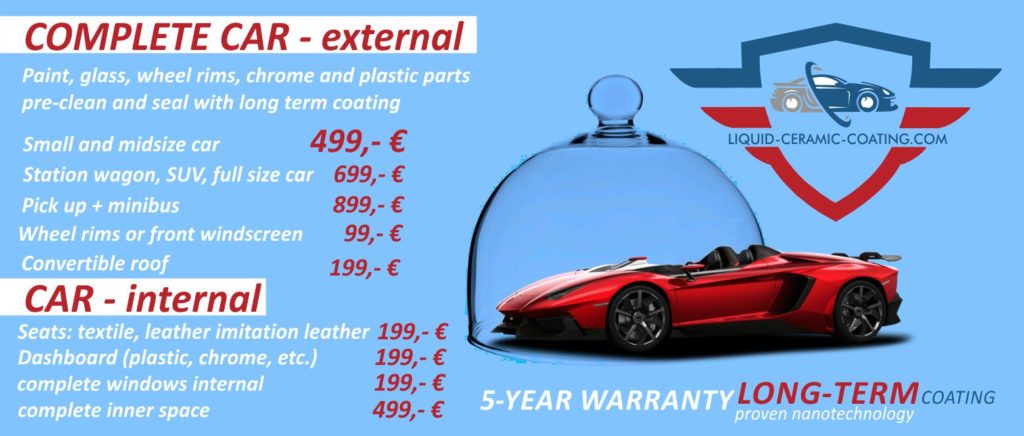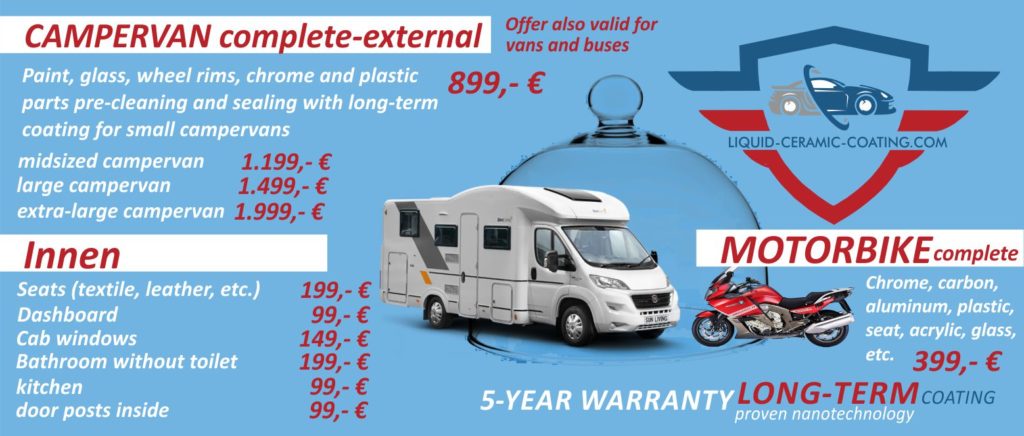 Our glass-ceramic coating can be applied to most surfaces and has a degree of hardness measured at 9H. For enthusiasts we offer an even higher level of 9.5H. When treating plastics or other surfaces we use different formulations designed for their individual requirements. The following applications can be carried out on your vehicle:
High Gloss Anti-hologram Polish
Removes streaks, holograms and small scratches – effortlessly and permanently.
Our high-gloss anti-hologram polish is an excellent machine polish for the effortless and permanent removal of streaking, holograms und small scratches through the use of special abrasive polishing tools which produce a durable and high-gloss finish, even on dark and delicate shades. The coating is a UV-resistant high-performance product based on nanotechnology which seals the paint ensuring that water, oily substances, dirt, ice and frost – simply bead together and slide off the surface.
Degree of abrasion: 2.5 Degree of gloss: 5
High-Gloss Polishing
Hybrid nano product cleans, polishes and preserves – all in one
Our high gloss polishing is an excellent cleaner/polisher and preserver for the painted surfaces of cars, vans, buses, trams, campervany, caravans, boats, aircraft, wheel rims, smooth plastic surfaces, stainless steel, chrome, aluminum, ceramics and much, much more. The product is non-toxic and odorless: cleans, polishes and protects – long term.
Product Features:
Cleans, polishes and protects – all in one
Permanently protects in harsh environments
Keeps your vehicle cleaner, for longer
Car-wash safe and gentle on delicate materials
Colors are refreshed and returned to a high gloss
Removes difficult strains such as tar and insects
UV resistant
Water and oil repellent
Easy-to-clean properties
pH-neutral
Free of solvents and perfumes